Takeaways
DOWNLOAD: GETTING THINGS DONE FOR ARTISTS PDF:
https://theworksmembership.com/wp-content/uploads/2023/06/GETTING-THINGS-DONE-FOR-ARTISTS.pdf
Take some time to sit down and take the following steps: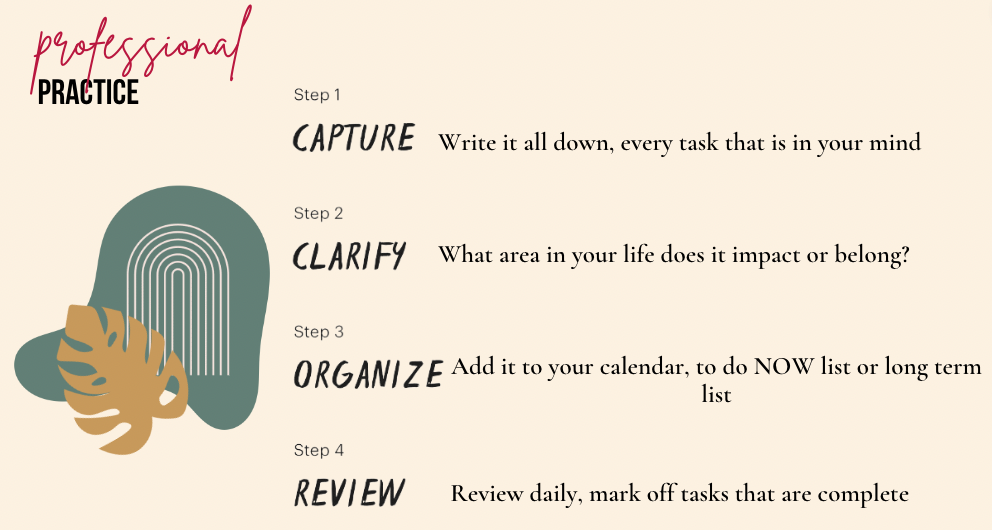 ORGANIZE:
How urgent is this task? If it needs to be done ASAP, add it to your DO RIGHT NOW list.
Is it something long-term? Add it to your "Long Term" list.
Does your list contain deadlines? Add dates to your list and add them to the calendar.
REVIEW:
Keep track of your tasks.
Mark things off as you finish them.
Review your list daily in the morning or at night for five minutes.
By reviewing your tasks daily, you understand what needs your attention and will reduce overwhelm.