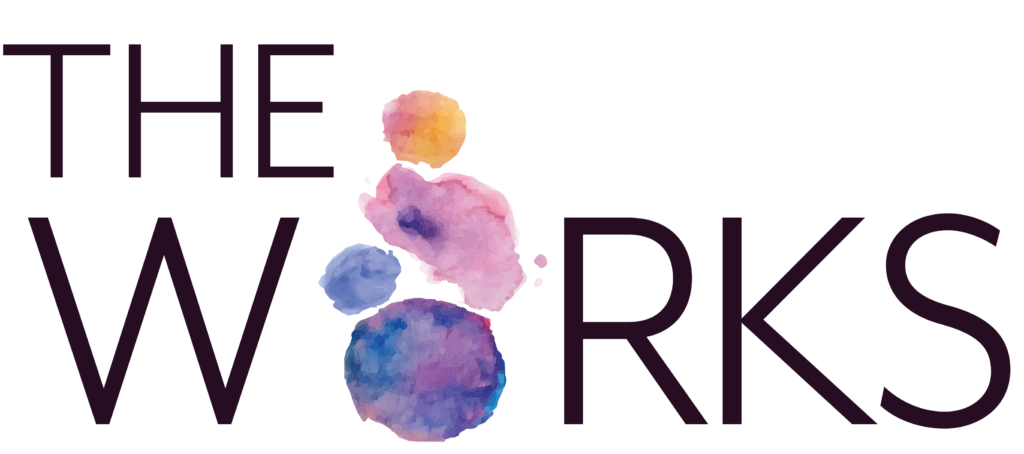 Are you ready to confidently get your work out there?
If so, join The Works!
The Works is a professional practice course that teaches you how to professionally create your materials, utilize social media, build your website, and more! Erika shares her behind the scenes tips from running and curating multiple open calls over the year.
We have a private community to support you and give feedback! Trust your materials, trust your work, easily apply to open calls
and find the right audience.
Lessons: Each week a new lesson is available to help you in your Professional Practice. The lessons are created to help you understand the materials and easily update or create them. Each lesson includes a video, educational text, quiz and goal. 
Goals: Each lesson has a goal for you to complete. The goals are achievable and broken down to make them easy to accomplish and give you the maximum benefit.  
Community: A private community for YOU to connect to new artists from around the world, ask questions, get feedback on your work and materials, and share opportunities. 
Bonuses
Artist Talks & Crits
We bring in artists to give Artist Talks and, if you would like, provide feedback/critique your work.
Visiting Professionals
We have Workshops & Classes with professionals in the field.
Monthly Video Meetups
Twice a month we meet up via Zoom so I can answer your questions
Check out what The Works looks like behind the scenes,
just watch this video!
Your Membership Includes...
Weekly Instructional Videos for One Year ($150 a mth)

Professional Workshops ($65)

Private Artist Community ($27)

Visiting Artists and Optional Critique

Total Monthly Value of $242 for ony $47!!
$
470
One Payment for One Year
Weekly Instructional Videos for One Year ($1800)

Professional Workshops ($650)

Private Artist Community for a Year ($324)

Visiting Artists and Optional Critque

Total Value of $2774 for only $470!!
Loved the option to be a "Works Member;" too many tools to name that have assisted in my studio practice.
Monthly Membership
$47 monthly
Yearly Membership
$470 yearly
During my time as a Works Member I have learned what it is like to be an artist. I don't know any artists well. I love "overhearing" these conversations and feel bonds and commonality even though I'm working alone.